This is an archived article and the information in the article may be outdated. Please look at the time stamp on the story to see when it was last updated.
Tuition at a public school? It appears at one Chicago magnet school, it has come to that. And it's not just any school, but well-known Whitney Young, which counts among its graduates many notables, including First Lady Michelle Obama.
Whitney Young's principal, Joyce Kenner, like her counterparts across the city, is faced with some tough choices.  And now they, a public school, may be forced to charge tuition.
"I'm not here to harm any student," Kenner said.  "I Iove my students. I love my school."
An email  was sent to Whitney Young parents this week saying, "All students will take six classes. We are exploring the feasibility of charging a $500 class fee for students who want to take a seventh class and a scholarship fund for students who receive fee waivers.  We would use the fee money to "buy back" teachers to teach additional classes."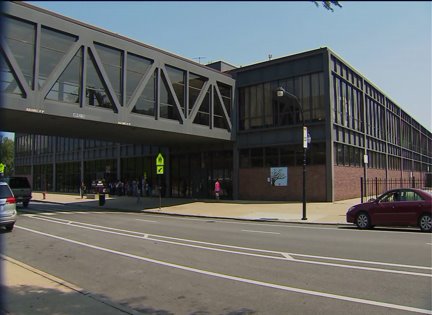 The Chicago Teachers Union, already facing hundreds of layoffs, as dozens of public schools close and consolidate, released a statement saying, "CPS is claiming a "billion dollar deficit" by underestimating revenues, overestimating expenses and ignoring new revenue streams.  If this continues, public education will no longer be a public good but rather something parents have to pay for out of pockets. And in the case of Whitney Young, only wealthier families will be able to afford it."
Parents at the school WGN spoke with have understood.
"I'm not angry, " said parent Donna Johnson.  "I understand that we've got budget issues.  But it is very disappointing."
Another parent Elena Bustos said,  "We're getting a great public school education here.  Our taxpayers are paying for it. If we have to contribute a little extra so that our children can get the seventh course…sure, why not."
"As long as I'm principal, we are going to make sure that we are able to provide all of the necessary resources for our students. So those that can pay and afford will do so.  Those that cannot, we will provide scholarship dollars for them," Kenner said.
The proposal has yet to be finalized.