This is an archived article and the information in the article may be outdated. Please look at the time stamp on the story to see when it was last updated.
CHICAGO — A Chicago Public Schools dean is accused of sexually assaulting an 8th grade student at her school.  A lawyer for the man said the student accused him on a dare.
29-year-old Stanley Carothers III is the Dean of Operations at Bradwell School of Excellence.  He has been charged with one felony count of Criminal Sexual Assault.
It was at the school, prosecutors say, that the alleged abuse began last Spring, when the 14-year-old female student was brought to his office for a disciplinary problem.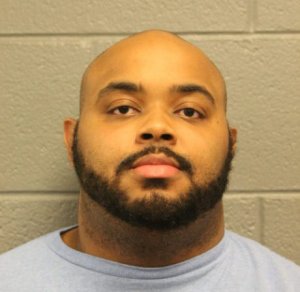 Prosecutors say Carothers took the girl into another room and had sex with her and that the encounters went on for months at his apartment and at the school and over the summer.
They also say it's all documented on Facebook, where the two planned when and where to meet and exchanged sexual messages.
But in court today, Carothers' lawyer showed the judge a printout of a Facebook message in which the girl allegedly recanted and apologized and said his client denies the allegations.
Carothers was released on home monitoring.
Carothers was fired from Bradwell and was hired by Dulles School of Excellence.  CPS says they suspended Carothers from Dulles in November when Chicago police informed them of the allegations. Carothers was suspended without pay.
CPS released a statement tonight:
An employee at Dulles School of Excellence was removed from his position in November in response to serious allegations. CPS is committed to supporting law enforcement as its investigation proceeds, and we will move forward with appropriate disciplinary measures pending the outcome of the matter.
CPS says its cooperating with the investigation.
He is due back in court next month.