This is an archived article and the information in the article may be outdated. Please look at the time stamp on the story to see when it was last updated.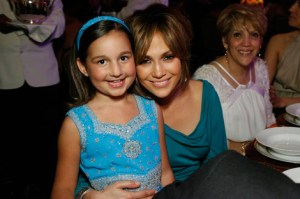 Emily Bear is a girl who was born with a gift, and she opened that gift early.
You could call her a piano prodigy, though the "p" word is never used in the Bear home.
"This is all unknown territory for all of us.  I've heard about kids like this, I never thought I'd have one," said Emily's mother Andrea.
Here are some photos of Emily playing in famous places — like Carnegie Hall — and snapshots with celebrities like Jennifer Lopez.
Baby Emily and her Grandma Merle

Emily performs at Ravinia at age 5

Emily at Carnegie Hall

Emily and John Williams

Emily and Will i am

Emilly and President George W. Bush

Emily and Bruno Mars

Emily and Oscar

Emily at Coronado Theatre in Rockford, Ill.

Emily at Coronado Theatre in Rockford, Ill.

Emily and and her album producer Quincy Jones

Emily and Quincy

Emily's CD cover

Emily's CD signing

Emily at the piano

Emily at the beach

The Bear Family

Emily and her converse shoes