This is an archived article and the information in the article may be outdated. Please look at the time stamp on the story to see when it was last updated.
Saturday marks the fifth anniversary of one of the most notorious unsolved murders in the Chicago area.
It happened in the quiet suburb of Tinley Park. Five women in a Lane Bryant store were shot and killed. A sixth woman survived but the killer remains on the loose.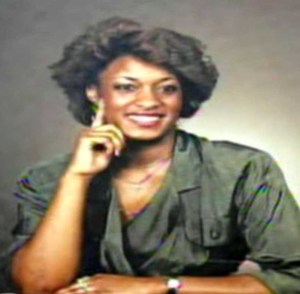 There are fewer leads and fewer calls to authorities. Another year passes and police may be no closer to finding the gunman but talk to the relatives, city leaders and investigators– no one is giving up hope.
It should have been an ordinary day. February 2nd, 2008. Six women, whether for work or to shop, came to a Lane Bryant store in Tinley Park. Their ordinary day ended in the worst way.
"You know I can't help but think about it every day," Maurice Hamilton said, "It was my oldest sister. Someone I cherished loved and adored."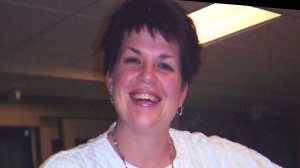 Maurice's sister, 42-year-old Rhoda McFarland was killed by a gunman. 34-year-old Jennifer Bishop, a mother of three including a 6 month old boy, was also among the dead.
"We were best friends, had our kids together and every day we talked, Jennifer's sister, Michele Talos said.
He stole money but police say the motive remains unclear.
It was 10 in the morning. The store had just opened. The manager was there, Rhoda McFarland, and another employee. Two customers were there as well. That's when the suspected gunman came in. He was posing as a deliveryman. He had conversations with the four. And then he corralled them in the backroom and duct taped them.
Two other customers came in and he took them to the backroom and duct taped them as well and shot all six of them. All of this within a time span of about 40 minutes.
The lone survivor, a store employee, was able to give a good enough description to produce sketches of the gunman. Police even have his voice captured on a cell phone call to 911 from a frightened Rhoda McFarland.
The photos of the victims are posted on the wall right when you walk inside Tinley Park's Task Force Headquarters. Three full-time investigators work the case along with a State Police analyst.
Cmdr. Patrick McCain said "Almost a day doesn't go by that I don't go in and look at the pictures. I stop and talk to my investigators to see where we're going."
This year, there have been 87 leads called in, more than 6600 total since the murders. Investigators have gone as far as London to check new fingerprint technology on shell casings. The village has spent nearly $2 million. Still, no suspect. Yet there is hope.
Tinley Park Mayor Ed Zabrocki said "As we go through these anniversaries that someone has a conscience– hey it's about time to do the right thing."
Do the right thing for the victims. 33-year-old Carrie Hudek Chiuso was a Homewood Flossmoor High School Social Worker. An annual Carrie-fest raised money for scholarships. A park bench in Oak Forest bears the name of the youngest victim: 22 year-old Sarah Szafranski. High school scholarships were also awarded in her name. Her family released a statement which reads in part:
"She had her whole life in front of her and it was senselessly taken away. We think about the things that could and should have been, but are not."
37-year-old Connie Woolfolk left behind two sons, one with Spina Bifida.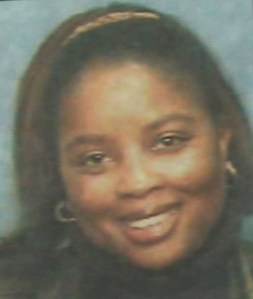 "I want to keep this story out there. I don't want it to die. I want this guy caught," Maurice said.
For Hamilton the anniversary is even more difficult. His birthday is February 3rd, one day after the anniversary of his sister's murder. Another tragic twist– relatives of Jeni Bishop believe she may have gone to Lane Bryant that day to cash in a birthday gift card. She had celebrated her 34th birthday five days prior. Through their grief
they hold on to one thing.
"Five years… it might definitely spark somebody," Michele said, "It might be time for somebody to say something because somebody knows him."
Cmdr. McCain said he "still feel[s] that we will solve it. When, I don't know but I still think that person's out there, that tip is out there and we are going to bring this thing home."
Take a look at his picture again. He is described as in his 30's, husky build and about 6 feet tall. There is a $100,000 reward to information leading to his arrest. Tinley Park Police ask that you call their hotline (708) 444-5394 or visit lanebryant.tipline@tinleypark.org if you have any information.