This is an archived article and the information in the article may be outdated. Please look at the time stamp on the story to see when it was last updated.
The maker of Corona beer has issued a voluntary recall of select Corona Extra 12- packs and 18-packs with deposit labels in the U.S. that may contain small particles of glass.
The company says potentially affected bottles represent less than one-tenth of one percent of Corona Extra 12-ounce clear bottles in the marketplace.
Production codes for the potentially impacted bottles are listed here.
Consumers can determine whether they have affected product by checking for the 8-digit alphanumeric code printed on the side panels of the cardboard cartons of 12-packs and 18-packs, and on the necks of Corona Extra 12-ounce bottles, as indicated on the images below: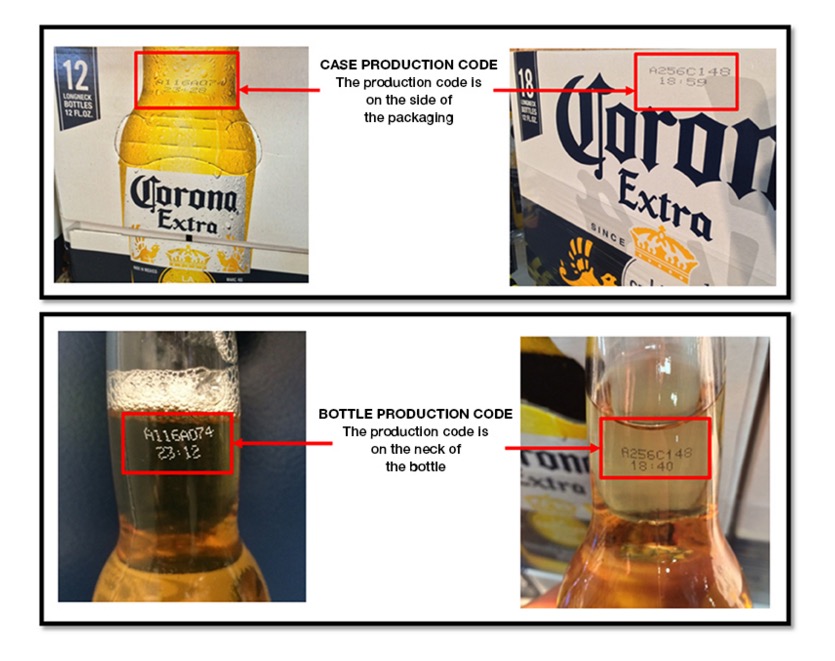 At this time, no complaints have been reported to the company.
If you have questions or concerns, call (866) 204-9407 or go to coronausa.com/recall.