This is an archived article and the information in the article may be outdated. Please look at the time stamp on the story to see when it was last updated.
A shooting closed a ramp to the Dan Ryan expressway early this morning and blew out the window of a nearby store.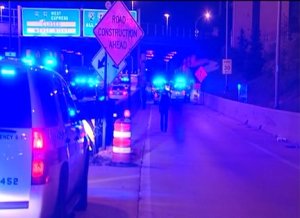 It happened at about 3:45 a.m. on the Ontario ramp to the Dan Ryan.
One vehicle sped away.
Police stopped a white truck, but no weapons were found.
One of the men was arrested on an outstanding warrant in a separate case.
The window of a nearby Office Depot was hit by a bullet but no injuries were reported.