This is an archived article and the information in the article may be outdated. Please look at the time stamp on the story to see when it was last updated.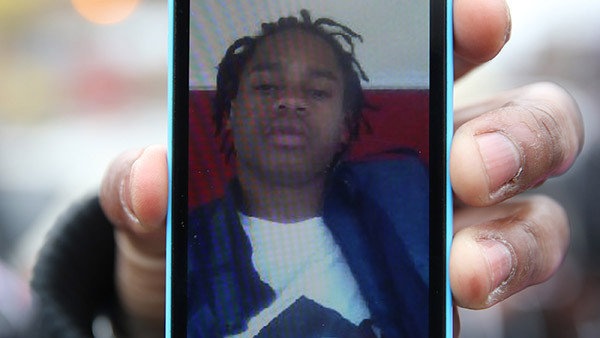 A man who allegedly pointed a gun at police was fatally shot by a police officer Saturday morning after a foot chase on the South Side, officials said.
Through a maze of crime tape, a story unfolds that started, the police union said, with an early morning south side drug deal and ended with 20-year old Raason Shaw dead in a west Woodlawn neighborhood alley.
"He had a gun and a gun was recovered," FOP Spokesman Pat Camden said.
According to police, the shooting occurred around 8:45 Saturday morning near 62nd and south Eberhart. Plain cloths officers witnessed Shaw complete what they call a hand-to-hand exchange, "typical of a narcotics deal." Camden said when the officers went to investigate Shaw took off.
One officer followed Shaw on foot through a gang way, Camden said Shaw tried to lose him by doubling back over a fence into the alley.
Camden said "As he [was] over the fence he [took] a 40 caliber glock handgun out of his waistband."
Shaw then tripped, Camden said, and as he was getting up he pointed the gun at the officer gaining on him. Police say they plain cloths officer identified himself and told him to drop the weapon when he didn't they opened fire.
Shaw was dead at the scene. Shaw's family members including his mother Sharon showed up soon after the shooting.
Sharon Shaw said "My son is about to be a father he`s 20 years old."
Shaw had been in trouble with police before, but had only been convicted of misdemeanor trespassing.
"His life is over it`s just over," she said.
The investigation however will continue– even after all the crime tape comes down.