This is an archived article and the information in the article may be outdated. Please look at the time stamp on the story to see when it was last updated.
The shooting death of a 6-month-old baby may have been retaliation for a burglary.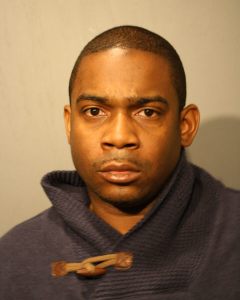 Bond will be set today for Koman Willis.
He is accused of targeting the father of Jonylah Watkins last March.
Jonathan Watkins and Jonylah were both shot while inside a van on 65th and South Maryland.
Jonathan Watkins survived with multiple gunshot wounds, but baby Jonylah died from her injuries.
Police say the shooting was not gang related, but both Willis and Jonathan Watkins have gang ties.
The shooting was payback over a stolen video game console.
Jonylah's parents are grateful an arrest has been made.
Willis is a career criminal with 38-arrests dating back to 1996.
His record includes an assault of a police officer, multiple drug convictions and a weapons charge.
He is now charged with first degree murder and aggravated battery with a firearm.