This is an archived article and the information in the article may be outdated. Please look at the time stamp on the story to see when it was last updated.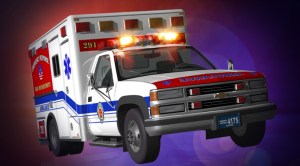 By Adam Sege, Tribune reporter
Ten people were hurt in a collision between a delivery truck and a CTA bus in the South Side's Chatham neighborhood this afternoon, authorities said.
The crash happened about 12:35 p.m. at the intersection of East 79th Street and South Cottage Grove Avenue, Police News Affairs Officer Janel Sedevic said.
The injured, who are all adults, were taken to Little Company of Mary Hospital, Jackson Park Hospital and St. Bernard Hospital and Health Care Center. All were expected to survive.
The driver of the truck was believed to be at fault in the crash and will be ticketed, Sedevic said.
For more information, go to ChicagoTribune.com