This is an archived article and the information in the article may be outdated. Please look at the time stamp on the story to see when it was last updated.
The population of the Cook County jail is on the rise, and the jail now houses more inmates in one place than any other jail in the country.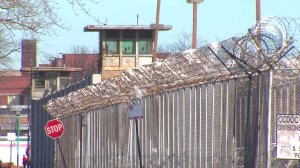 The inmate population is up more than 10% in the past two years, and surpasses 10,000 on some days.
A primary reason is the closure of state mental health facilities and the subsequent arrest of former mental patients for new crimes.