This is an archived article and the information in the article may be outdated. Please look at the time stamp on the story to see when it was last updated.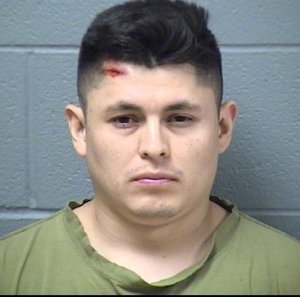 WOODRIDGE, Ill. — A Cook County correctional officer is facing drunk driving charges in a traffic crash that left a fellow officer dead Monday in the west suburbs, officials said.
Shortly after 4 p.m. Monday, a light duty-box truck and two other vehicles crashed near Joliet and Davey Roads. Officials say 27-year-old Cook County Sheriff's Officer Zachary Perry was declared dead on the scene. Perry worked as a corrections officer in the Cook County Jail.
"Our thoughts and prayers are with his family and our staff, today and in the difficult days, weeks, and years to come," the Cook County Sheriff's Office tweeted Tuesday morning.
The driver of another vehicle, 30-year-old Pablo Perez, was rushed to the hospital and later charged with Driving Under the Influence of Alcohol, the Village of Woodridge said in a statement. Perez is also a correctional officer with the sheriff's office, and was de-deputized Monday pending the outcome of an investigation, officials said.
Illinois State Police, Bolingbrook and Romeoville police, and the Felony Investigative Assistance Team (FIAT) are investigating.