This is an archived article and the information in the article may be outdated. Please look at the time stamp on the story to see when it was last updated.
Chicago Police want businesses on the city's Near West Side to be on alert.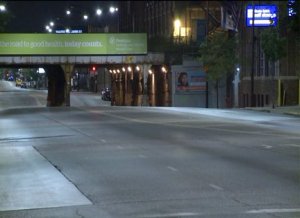 Five burglaries have been reported in the area this month.
The most recent burglaries happened on Thursday and Friday of last week, according to an alert issued by Near West District police. Two businesses were hit in the 2500 block of West Lake St.
The first three burglaries happened in the 2400 block of West Fulton. Police say the burglaries occurred on Sept. 2, Sept. 6 and Sept. 8.
In each case the suspects smashed in windows and took items from the stores.
No suspect descriptions have been provided and no one is in custody.
Police also have not determined if the burglaries are linked.
Area shop owners are urged to keep the areas around their buildings well-lit and ask for witnesses to come forward with information.
If you have information you can call Area Central detectives at (312) 747-8384.