This is an archived article and the information in the article may be outdated. Please look at the time stamp on the story to see when it was last updated.
(Comedian David Brenner's last appearance on WGN Morning News)
The man who holds the record for the most appearances on "The Tonight Show" with Johnny Carson, has died.
Comedian David Brenner was a guest 158 times.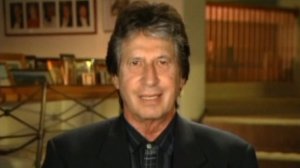 Brenner lost his fight with cancer at his home in New York on Saturday.
Brenner's final request was that his family put $100 in small bills in his left sock, just in case tipping is recommended where he's going.
His tombstone will also read, "If this is supposed to be a joke, then I don't get it."
Brenner was 78.