This is an archived article and the information in the article may be outdated. Please look at the time stamp on the story to see when it was last updated.
The owner of a pizzeria in Cicero was fatally shot early Thursday morning at his restaurant after an apparent robbery.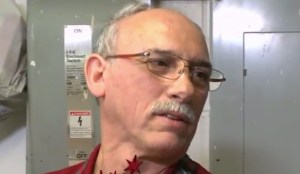 Giovanni Donancricchia, 64, owner of Albano's Pizzeria, was pronounced dead at 12:56 a.m. at the scene after confronting the male attacker.
Albano's Pizzeria is located at 5913 W. Roosevelt Rd.
Over the winter, Donancricchia and his restaurant were featured on an episode of 'Chicago's Best', seen on WGN.
He was a native of Sicily and had run Albano's for about 25 years.
This is a developing story. Check back for details.
WGN Web Producer Ally Suffrin published this report.