This is an archived article and the information in the article may be outdated. Please look at the time stamp on the story to see when it was last updated.
A 6-year-old boy is being treated for serious injuries on his face and leg after a dog attack at a birthday party Monday night.
Armani McKinnis was a guest at the birthday party for a friend when two unknown dogs came down the street.
One of them, a light-colored pitbull, attacked the boy.
The frightening scene played out like a horror movie, caught on camera phone from across the street at 74th and Champlain.  Kendall Moore hit record when the two dogs ran down the street.
One of the dogs, the pitbull, the other, a Rottweiler came onto his porch, first, then ran across the street, where dozens of children played at a 7-year-old's birthday party.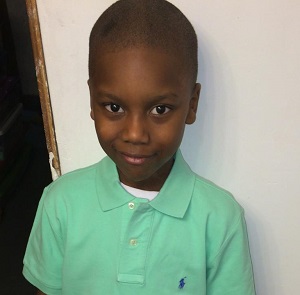 The bounce house in the backyard served as refuge for the other children as adults tried to free 6 Armani from the jaws of the dog.
Both dogs eventually ran off.
Neighbors tell WGN they didn't recognize the dogs and they didn't have collars but they possibly came from a home a few streets away.
If you have any information you can contact Chicago police.