This is an archived article and the information in the article may be outdated. Please look at the time stamp on the story to see when it was last updated.
Some local public employee unions are traveling to Springfield  to lobby against pension reductions.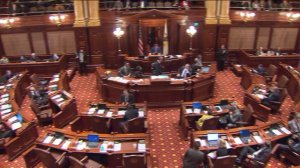 They say public sector workers could lose a third of their retirement income, if state lawmakers move forward with the pension reform approved last year.
The Chicago Teacher's Union claims, a typical retired teacher could lose $700 a month in pension payments.  As a result, the union says the city's economy could suffer.
Unions are asking taxpayers in Chicago to keep their members' pensions fully funded, by paying higher income and property taxes.
Mayor Rahm Emanuel is resisting the CTU's push for more tax revenue; he says if revenue were to be raised first, there would be no compelling motivation to pursue meaningful pension reform.