This is an archived article and the information in the article may be outdated. Please look at the time stamp on the story to see when it was last updated.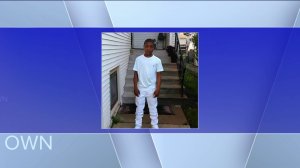 CHICAGO — The 15-year-old boy whose body was found in a burning dumpster was alive when the fire started.
According to the Cook County Medical Examiner's Office, the cause of death for Demetrius Griffin, Jr., was "thermal injuries due to incendiary fire in garbage can." The manner of death was ruled a homicide.
The body of Griffin, who was a Steinmetz High School freshman, was found in a West Side alley in mid-September. He was burned beyond recognition.
A reward of $7,500 is being offered for information leading to the arrest of Griffin's killer.
So far, no arrests have been made.