This is an archived article and the information in the article may be outdated. Please look at the time stamp on the story to see when it was last updated.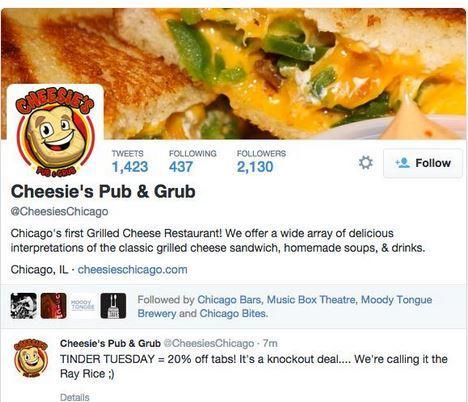 A Chicago restaurant says a disgruntled former employee is to blame for a tweet which made light of the Ray Rice incident.
The Twitter page for Cheesie's Pub & Grub  in Lakeview advertised a "knockout deal" Tuesday  called the "Ray Rice."
The tweet came one day after Rice was fired from the Baltimore Ravens and suspended by the NFL after video of him knocking out his girlfriend surfaced.
The tweet was deleted and the company's operations manager Chance Lydick apologized saying:
"The fact that this was said is incredibly disheartening… We have always prided ourselves as being a place where people can get away from their problems. Out there somewhere, multiple people think cheesie's takes domestic abuse lightly. And that disgusts me."