This is an archived article and the information in the article may be outdated. Please look at the time stamp on the story to see when it was last updated.
CHICAGO — Bond was set at $50,000 for a Chicago priest charged with one felony count of possession of child pornography.
Father Octavio Munoz, 40, was extradited from Maryland, where he had been relocated by the archdiocese, said prosecutors.
Munoz previously served as the director of Casa Jesus, a recruiting program for the Archdiocese of Chicago that was suspended in April. Munoz was moving to Saint Pancratius Church in Brighton Park when prosecutors say archdiocese employees saw his laptop displaying a webcam of child pornography on July 7, 2016. Munoz was not in the apartment at the time.
A week later, prosecutors say an employee reported the incident and the archdiocese contacted private investigators before notifying Chicago Police around July 30th 2015.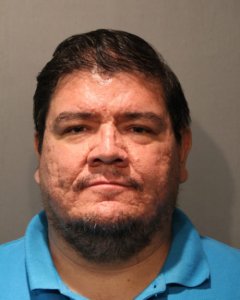 The laptop was not found, but authorities say they recovered "two movies that contained images of child pornography as well as hundreds of DVD's and VHS tapes depicting minors, magazines containing images of minors, emails containing stories of sex with children, and children's underwear."
"What I heard was speculation and innuendo. Not proof," said Raymond Wigell, an attorney representing Munoz.
The Archdiocese of Chicago released this statement:
We learned today that Father Octavio Muñoz Capetillo has been charged with one felony count of possession of child pornography. The charge comes in connection with a police investigation that began after the archdiocese reported that inappropriate material had been found on a computer in his possession. On July 28, 2015, Archbishop Blase J. Cupich removed Father Muñoz from ministry and withdrew his faculties, his authority to minister, after the archdiocese learned that the inappropriate material might involve minors. Given the nature of that material, the archdiocese reported it promptly to the civil authorities and have cooperated fully with their investigation.
Wigell says the archdiocese suggested that Munoz go into a program at Saint Luke's in Maryland. A warrant for his arrest was issued on August 29. He was extradited on Tuesday.
Munoz is due back in court on October 12th.