This is an archived article and the information in the article may be outdated. Please look at the time stamp on the story to see when it was last updated.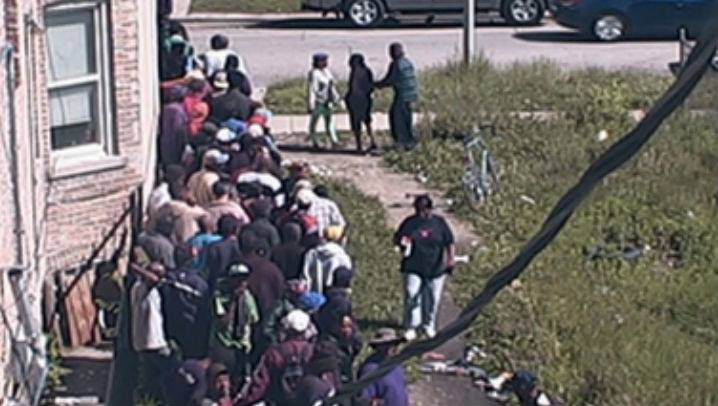 CHICAGO — Federal and local law enforcement officials dismantled a large drug operation on the city's West Side Wednesday.
In a federal complaint, authorities said 42 defendants had either been arrested or had been named in an arrest warrant. During the roundup, DEA agents along with Chicago Police officers seized twelve firearms, $50,000 in cash and nearly a half-kilogram of heroin along with cocaine during yesterday's arrests.
The complaint also alleges James Triplett, 33 of Berkley, was a wholesale supplier of heroin who controlled the entire block of3700 W. Grenshaw with his operation, which included "shift workers" for all hours of the day. The above photo was also included in the federal complaint.
The North Lawndale neighborhood is located just off the Eisenhower expressway is often referred to as "heroin highway" because of the easy access out to the western suburbs as well as the city.