This is an archived article and the information in the article may be outdated. Please look at the time stamp on the story to see when it was last updated.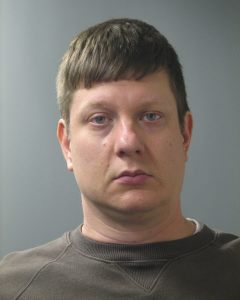 CHICAGO — Jason Van Dyke, the Chicago police officer who shot and killed Laquan McDonald in 2014, is attracting attention for another officer-involved shooting.
In the 2005 incident, Van Dyke, who was not one of the shooters, said in a deposition that he filled out the police report without talking to any witnesses or officers on the scene.
"I didn't recover any evidence," Van Dyke said in a deposition that was part of a lawsuit filed by the family of Emanuel Lopez, who was shot to death by police. "I didn't interview any witnesses. Really, just stood there a little bit. That's about it."
In order to describe what happened, Van Dyke said he took typewritten notes handed to him by a detective and transcribed them into handwriting on the police report.
"In other words," a lawyer asked Van Dyke in the deposition, "somebody told you how the shooting took place allegedly, right?"
"Yes," Van Dyke answered.
The city of Chicago on Wednesday settled the lawsuit with the Lopez family, agreeing to pay $2.2 million. CNN obtained a copy of the Van Dyke deposition.
The deposition opens a window into how police investigate officer-involved shootings — a national issue since the slayings of black men like Michael Brown in Ferguson, Missouri. Van Dyke faces six counts of murder in the shooting of McDonald, a killing captured on dashcam video that provoked nationwide anger.
Terry Ekl, a lawyer for the Lopez family, said the case proves that police should not investigate shootings by other police officers.
"What happens is that police officers cover up for other police officers," he said. "There is a mentality in the city of Chicago to do that."
CNN tried Wednesday to get comment from Van Dyke's lawyer but didn't get a response.
4 officers fired on Lopez
Lopez, 23, was killed September 16, 2005. According to the city's lawyers, four police officers on the scene fired their weapons, hitting Lopez 16 times.
Van Dyke was the first responding patrol officer in the Lopez shooting after the incident. As the "paper car," his role was to gather details about the shooting from the officers involved and to write a police report.
The report, handwritten by Van Dyke and obtained by CNN, said Lopez was involved in a hit and run. As he fled the scene he hit a pole and struck a police officer with his car. The officer was pinned under the car, and he and the other officers shot Lopez.
In the April 16, 2008, deposition, Van Dyke said he arrived to find the once-pinned officer smoking a cigarette at a distance, so he didn't go near him to ask questions.
Van Dyke, a police officer since 2001, said he didn't try to question the four shooters because, "I, as a patrolman, if there was a shooter on the scene, I've never spoken to him."
In the deposition, the lawyer shows Van Dyke the report he turned in and asked, "Who provided you with this information?"
"One of the detectives," Van Dyke replied.
"Do you know what detective provided it to you?"
"No, I don't," the officer said.
"Did you ever ask the detective who gave it to you where he got the information?" the lawyer said.
"No. No, I didn't ask," he said.
'I don't keep any notes'
When asked why he didn't try to determine the source of the information, Van Dyke said: "I'm just documenting what happened. I think it was just easier to do it that way instead of me asking, asking, asking and have him answering, answering, answering."
Van Dyke testified he threw the typewritten notes into the trash. "I don't keep any notes," he said.
The officer of the Cook County State's Attorney didn't file any charges against the police officers. The investigation from the Independent Police Review Authority is pending.
Ekl, who has been a lawyer in Chicago for 42 years, said the Lopez shooting is typical of how police there handle officer-involved shootings.
"What happened here is the shooting takes place and the investigators come to the scene," he said. "They come up with a narrative of what took place that shows the shooting was justified and they make sure that the narrative of the shooting on all police reports are the same. …
"They want to make sure that there is one version of the event and they want to make sure that it matches all the reports. That's why they didn't want Van Dyke to write his own report."
When asked if Van Dyke was covering up for other officers, Ekl said: "I absolutely believe that to be the case."
The Chicago Police Department said: "Given that this same officer has a pending criminal case and disciplinary investigation by the department for other matters, CPD is not in a position to comment publicly at this time as it could impact the independence of those proceedings."
But according to a police official with knowledge of the case, Van Dyke's actions were inappropriate and outside the department's protocol.
CNN also reached out to officials from the city but didn't get an immediate response.
'It sounds a little ludicrous'
CNN law enforcement analyst and retired NYPD detective Harry Houck said the deposition raises many red flags.
"He said in the deposition that he didn't talk to anybody, which doesn't make any sense to me," Houck said. "It sounds a little ludicrous that he didn't ask any questions. He knew that he was going to be the paper car. So why didn't he ask any questions?"
Houck said that during his law enforcement career he was never handed a narrative of events and then told to make that his report. If someone would have handed him a document, Houck said, "you have to say this is the narrative that I received from so and so."
Houck added that his analysis of the deposition and police report raises serious questions, but he would not go so far as to say that this is a coverup. He said he'd need more information to make that determination.
Van Dyke faces six counts of murder
Van Dyke, who is white, has pleaded not guilty to six counts of first-degree murder in the death of McDonald, who was 17 years old and black, and whose recorded shooting provoked protests in Chicago and anger across the country.
Dashcam video of the shooting, which a judge ordered released in November over the city's objections, contradicted nearly everything police said happened the night of October 20, 2014.
It showed McDonald veering away from police as he held a knife, not lunging toward officers as police had said.
Van Dyke jumped out of his vehicle and pulled his gun, firing at McDonald six seconds after arriving on the scene. The two never faced each other in the encounter. Van Dyke continued to fire, unloading every round from his 9-mm Smith & Wesson handgun in 15 seconds.
The video appears to show McDonald's body getting hit by bullets even after he was on the ground. The video released to the public has no audio. All 16 bullets struck McDonald.