This is an archived article and the information in the article may be outdated. Please look at the time stamp on the story to see when it was last updated.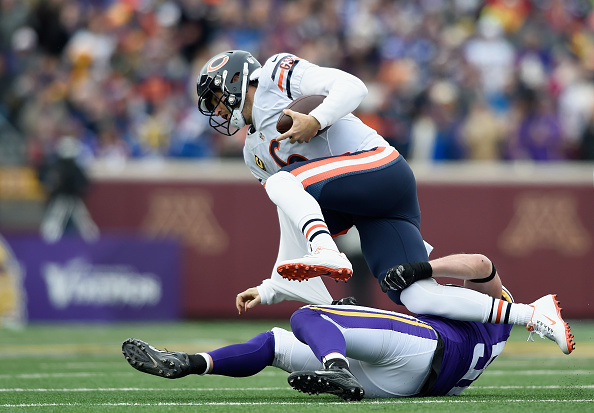 MINNEAPOLIS – It looked possible after Green Bay, but then disaster struck for the Chicago Bears.
Following the team's third straight December loss, the Bears have officially been eliminated from any potential playoff contention in 2015. The Bears, after back-to-back home losses to the 49ers and Washington, lost again Sunday on the road to the Vikings, 38-17.
The Bears haven't won a game since Thanksgiving night, when Chicago went into Lambeau Field and stunned the Packers for Jay Cutler's first win in Green Bay as a member of the Bears.
With Sunday's loss the Bears fell to 5-9, assuring a second straight losing season. The Bears finished 5-11 in 2014.
The Packers currently lead the NFC North division with Minnesota one game behind.