This is an archived article and the information in the article may be outdated. Please look at the time stamp on the story to see when it was last updated.
HARVEY, Ill. — Police are searching for a man accused of killing popular Chicago-area barber Mike Carney, whose clients included Chicago Bears players.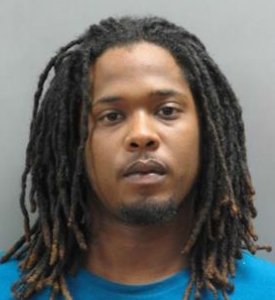 Authorities believe Perry "PJ" Gosa, who is the ex-boyfriend of Carney's girlfriend, fatally shot Carney twice in his head in front of Carney's 5-year-old daughter on Sunday.
Carney and his daughter were driving in his girlfriend's car that day when Carney pulled into a gas station, according to the Harvey Police Department.
That's when Gosa, 27, walked up to the car and shot Carney twice in his head, police said. Carney's daughter was unharmed.
Carney was able to drive to the 14900 block of Cooper Avenue in Harvey, police said. Police found the duo, and Carney was later pronounced dead at Advocate Christ Memorial Medical Center.
Police said they believe Gosa is armed and dangerous. Anyone who sees him or knows about his whereabouts is asked to call police at 708-331-2131.
Carney was considered one of the top barber in the Chicago area. His clients included Chicago Bears players Khalil Mack and Prince Amukamara.
Perry Gosa wanted in murder of barber Mike Carney on Scribd
[protected-iframe id="2d99a0746dbba0f3cb4475b05fc8ffa0-41641997-135740107" info="https://www.scribd.com/embeds/391633905/content?start_page=1&view_mode=scroll&show_recommendations=false&access_key=key-uMKS4UcI3oM02kqL45fe" width="100%" height="600" frameborder="0" class="scribd_iframe_embed" scrolling="no"]