This is an archived article and the information in the article may be outdated. Please look at the time stamp on the story to see when it was last updated.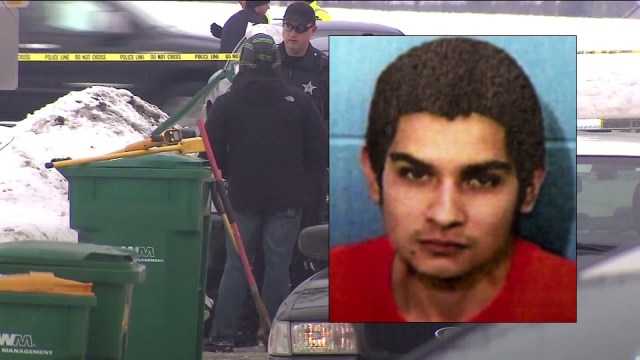 Bail was set at $5 million dollars Saturday, for a 23-year-old Cicero man charged in connection with a shooting that left a 15-year-old teen brain-dead.
Erick Maya is accused of trying to kill his ex-girlfriend and her mother. He was charged with two counts of attempted murder, two counts of aggravated battery with a firearm and one count of unlawful use of a weapon by a felon, said Will County State's Attorney James Glasgow.
Police say they still are not sure why, but say this could be a have been motivated by jealousy or heartbreak.
The 15-year old girl and her 33-year old mother where sitting in a car in their driveway of their home on the 300 block of Emery in Romeoville. They were on their way to Romeoville High where the teen is a freshman. Police say the Cicero man fired three shots at the passenger side window. The teen was shot in the head twice, the mother in the neck.
Police say Maya escaped on foot and was caught shortly after the shooting along with three other persons of interest, but police say the others did not have a connection to the crime.
Next door neighbor Shellie jones called 911 before going out to help the wounded mother and daughter. She says a husband and younger son also live at the house, that the family moved into a few months ago.
Police are not sure how long the teen and Maya were dating or when they broke up.
Maya is scheduled to make a court appearance on Thursday, officials said.