This is an archived article and the information in the article may be outdated. Please look at the time stamp on the story to see when it was last updated.
NORTHFIELD, Ill. — Police have officially filed charges in the fatal shooting of a prominent attorney during a domestic dispute in suburban Northfield.
John Gately III, 66, was charged in the shooting death of 72-year-old Steven Shapiro. Police said Shapiro was found fatally shot inside a home on the 200 block of Latrobe Avenue in Northfield around 8 p.m. Monday.
The shooting led police to Winnetka where a male murder suspect barricaded himself inside a building near Tower and Green Bay roads. The standoff lasted for hours as police and SWAT teams attempted to capture the suspect.
Around 11 p.m., a middle-aged man wearing glasses, black shorts and black shirt was escorted out of the building in handcuffs by SWAT team members.
Gately was charged with one count of homicide and one count of attempted homicide. A bond hearing is scheduled for Thursday at 9 a.m.
Shapiro was a partner at the Mayer Brown law firm in Chicago, where he was the founder and senior member of the firm's Supreme Court and appellate practice, according to the Chicago Tribune.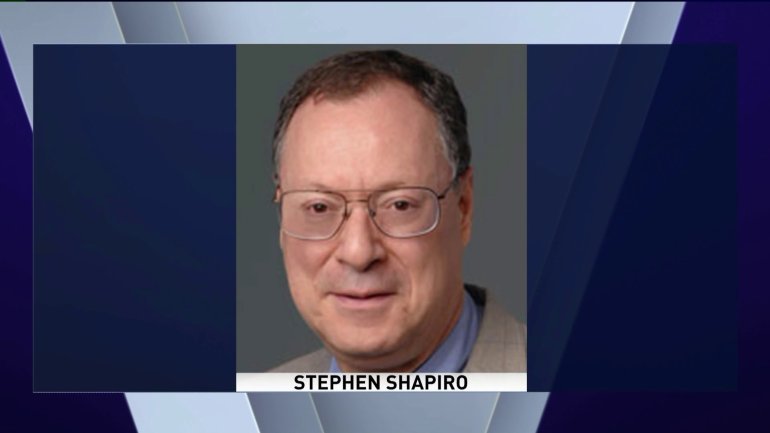 His firm partners released the following statement:
We are shocked and saddened to learn of the death of Steve Shapiro, our friend and colleague. Steve joined our firm in 1972 and was promoted to partner in 1978, becoming one of the most accomplished appellate lawyers in the United States. Our thoughts are with Steve's family at this difficult time.