This is an archived article and the information in the article may be outdated. Please look at the time stamp on the story to see when it was last updated.
CHICAGO — Murder charges have been filed against the third suspect in the murder of 9-year-old Tyshawn Lee.
Kevin Edwards, 23, was arrested in downstate Danville last weekend.
He appeared in court in Chicago Wednesday, where a judge denied him bail.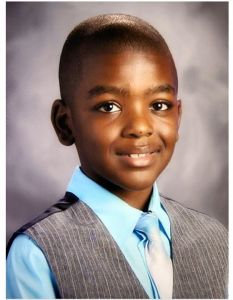 Police say Edwards was involved in luring Tyshawn into an alley and executing him last November.
Two other men are also charged: Dwright Boone-Doty, 22, and Corey Morgan, 27.
Prosecutors say the execution was part of a gang retaliation against his father, Pierre Stokes.
[takeaction]