This is an archived article and the information in the article may be outdated. Please look at the time stamp on the story to see when it was last updated.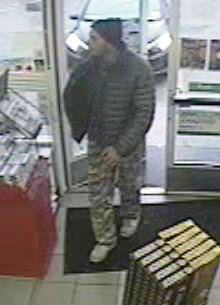 WHEELING, Ill. --  A woman and two children are safe tonight after a harrowing ordeal in which they were carjacked and kidnapped from the parking lot of a suburban Walgreens.
Wheeling police say they are "following leads."  They say they have a good idea of the man they're looking for, clear images of his face and a good description from witnesses.
Just before 3:30 p.m. Sunday, a man ran into the Walgreens on North Milwaukee Ave in Wheeling.  He left his wife and two children in the car with the vehicle running. One of the children is 3-years-old, the other is just one week old.
While he was inside, police say a man carjacked the vehicle and kidnapped the family. It was caught on the Walgreens' surveillance camera. He is seen getting into the car and driving off.
He allegedly took her cellphone and money then dumped the car and the family in the 4700 block of West Belmont on Chicago's Northwest Side.
He did not harm the woman or her children.
It's the second time in just two days that a carjacking-kidnapping involving children has happened in the area.  Saturday, a man left his car running with two children inside when he stopped at a gas station in Chicago's Chattam neighborhood  and someone stole the car with the kids in it.
Police say the suspect is a white man between 37 and 40-years-old, with a short beard and light-colored eyes. He was last seen wearing a black hat, and camouflage pants.