This is an archived article and the information in the article may be outdated. Please look at the time stamp on the story to see when it was last updated.
It is youth sports at its worst. Chaos.  Huge, all out, brawls caught on camera over and over again.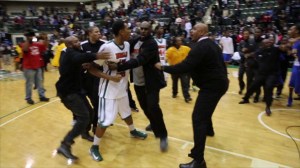 The latest one happened in Chicago last week when two rival high school teams, Simeon and Morgan Park.  At the end of the game a scuffle between coaches. Later that night a 17-year-old was shot and killed right outside that same game.
"I don't think nothing really bad should happen to the coaches.  They know not to do it again."
That's what CPS is hoping for.  The two coaches can attend games, sit on the sidelines but they're suspended for four games.  Simeon's coach Robert Smith was at Friday night's event.  He will also be at Saturday's national matchup game of the year, but no coaching.
He would not talk on camera.  In fact– no one is talking but the story has generated questions about coaches and when they go too far.
"There's gotta be a way that these coaches could've handled in a better way," said Jason Sacks with the Positive Coaching Alliance.
Jason Sacks has led 150 seminars this year for coaches and parents at Chicago schools. The most they have ever done.  There is one scheduled for next Friday and they are in talks to bring in more training for CPS after the Simeon/Morgan Park melee.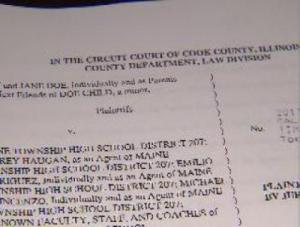 They have come in after other big youth sports scandals like the Maine West hazing incident. 
He says coaches are often trained on first aid and drills but rarely on how to deal with students and keep emotions in check.
"Training coaches falls back burner.  When stuff like this happens.  Are we doing enough?" Sacks said.
The not for profit group is encouraged by CPS Superintendent Barbara Byrd Bennet who mailed a stern letter to coaches.  But at a time when the group is reading two or three stories a week around the country on youth sports fights, they fear the problem may really be getting out of hand.
"Kids look up to coaches and that's what they'll do."