This is an archived article and the information in the article may be outdated. Please look at the time stamp on the story to see when it was last updated.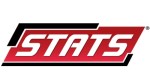 * Currently at 13-15 (.464), the Raptors are one game ahead of the Celtics for the Atlantic Division lead. The last time Toronto was on top of the division after 28 games or later in a season was at the end of the 2006-07 when they won the Atlantic Division.
* After winning their first five home games of the season, the Bulls have are just 2-6 in December home games. Chicago's .250 win percentage at home in December is tied for the fourth lowest in the league.
* In the Raptors' win over the Knicks on Saturday, Kyle Lowry had 32 points, 11 assists, and eight rebounds. Lowry has scored 20+ points in four of his last five games and is averaging 22.4 points and 9.2 assists during this span.
* In the Bulls' win over the Grizzlies yesterday, Carlos Boozer had 21 points and 10 rebounds. It was Boozer's 195th game with 20+points and 10+ rebounds in his career, sixth most among players since he came into the league in 2002-03.
* After scoring 20+ points just once in his first 25 games of the season, Terrence Ross has scored 23 points in two of his last three games. Over these last three games, Ross is averaging 19.0 points and is shooting 55.0% from the field.
* After averaging 9.5 points, 7.5 rebounds, and 0.7 blocks in November, Joakim Noah is averaging 13.2 points, 11.6 rebounds, and 1.5 blocks in December. Over his last four home games, Noah is averaging 13.5 points and 12.0 rebounds.