This is an archived article and the information in the article may be outdated. Please look at the time stamp on the story to see when it was last updated.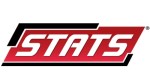 * The Nuggets have won four consecutive games against the Bulls, dating back to November 26, 2010. Last season, the Nuggets scored 128 points in the first meeting and 119 in the second, the first and fourth-highest totals, respectively, allowed by the Bulls all season.
* The Nuggets lost to the Thunder 115-113 on Monday night, and have given up at least 113 points in three consecutive games, en route to the third-highest opponent scoring average this season (105.6)
* The Bulls beat the Bobcats 86-81 on Monday night, extending their winning streak to five games, tied for the third-longest active winning streak in the NBA (also Miami).
* Derrick Rose has scored in double figures every game this season, but is averaging a career-low 15 points per game and is shooting just 34.4 percent from the field (also a career low).
* Joakim Noah is averaging 10.9 rebounds against the Nuggets over his career, but has grabbed double digit rebounds in Denver just once in five games, averaging 9.2 rebounds per game in the Mile High City.
* Ty Lawson scored 29 points against the Thunder on Monday, giving him 57 total points in his last two games (both on the road). However, Lawson is averaging about five fewer points at home (19.4) than on the road (24.6).