This is an archived article and the information in the article may be outdated. Please look at the time stamp on the story to see when it was last updated.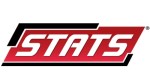 * Miami leads the season series 2-1, but the loss was a 107-87 defeat in Chicago on December 5. The Bulls have won six of their last seven regular-season home games against the Heat.
* The Heat have won seven straight games against Eastern Conference opponents, outscoring their foes by an average of 14.1 points per game (105.4-91.3) during this streak.
* Dwyane Wade has averaged 26.5 points (on 52.5% shooting), 6.8 rebounds and 3.0 assists in his last six regular-season road games against the Bulls. However, Wade did not play in the last meeting in Chicago (December 5).
* LeBron James is shooting 54.5 percent in road games this season. That is on pace to be the highest field-goal percentage in a season by a player whose primary career position is small forward since Shawn Marion shot 55.5 percent in road games for the Suns in 2006-07 (minimum 200 FGM).