This is an archived article and the information in the article may be outdated. Please look at the time stamp on the story to see when it was last updated.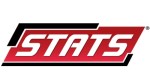 * The Nuggets have limited Chicago to 97 points or fewer while winning five of the past six meetings. The series is tied at 27 wins apiece since the beginning of 1984-85.
* Winners of their last 11 games, the Nuggets could tie their franchise's longest winning streak with another victory on Monday. Denver captured 12 straight games between March 10 and April 2 in 1982.
* One game after suffering a 42-point loss at Sacramento last Wednesday (121-79), their worst defeat since November 19, 2008, the Bulls handed Golden State its largest margin of defeat at home in 2012-13 (113-95 on Friday).
* Kosta Koufos collected a career-high 16 rebounds on Friday while also scoring 18 points. And after going 7-for-9 from the field, his field-goal percentage in March is up to 72.7 percent, the highest mark in the league (minimum 40 FGA).
* Ty Lawson is the only player in the Western Conference who is averaging at least 20 points per game (20.8) while hitting at least 50 percent of his field goals (50.3) since the All-Star break (minimum 8 games).
* With 702 rebounds this season, Joakim Noah needs two more to match his career high (704 in 2009-10). He's already the first Bull to combine at least 700 points and 700 rebounds in the same season since Elton Brand in 2000-01.