This is an archived article and the information in the article may be outdated. Please look at the time stamp on the story to see when it was last updated.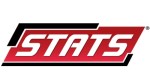 * Chicago has won four straight games against Brooklyn, including both meetings this season by double digits. Brooklyn has been held under 100 points in each of the last 13 games in the series (86.5 ppg).
* The Bulls committed a franchise record-low three turnovers in yesterday's 109-90 win over New York. It was their fourth straight win, and ninth in their last 10 games.
* Brooklyn just completed a season-long seven-game road trip, going 4-3.  The Nets scored 100-plus points in all four wins, and are 14-1 in the last 15 games in which they reached 100 points (wins in seven straight).
* Andray Blatche had 19 points and 13 rebounds off the bench Saturday at Milwaukee. It was his fifth double-double this season, all off the bench; that's tied for second most by any NBA reserve (Markieff Morris, Pho – 7).
* Deron Williams's scoring (13.9 ppg) and assist (6.4 apg) averages are both his lowest since his 2005-06 rookie season in Utah (10.8 ppg and 4.5 apg).
* Joakim Noah recorded his fifth career double-double – and second this season – with 13 points, 12 rebounds, and 14 assists Sunday versus the Knicks. The 14 assists were a career high.