This is an archived article and the information in the article may be outdated. Please look at the time stamp on the story to see when it was last updated.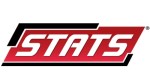 * The Bulls and Pacers have split their two meetings so far in 2013-14, with the home team winning easily (by at least 16 points) in both games. Indiana has now won its last three home games against Chicago.
* This is one of those "something's got to give" games as Chicago has won five straight games against Central Division opponents, giving up just 87.1 points per game during this streak. Indiana, likewise, has won its last five games against divisional foes, allowing 90.8 points per game over this stretch.
* The Pacers and Bulls rank 1-2 in the NBA in opponent PPG and opponent field-goal percentage. Since 1970-71, no same two teams from the same division have finished in the Top 2 in the NBA in these two categories.
* Lance Stephenson (4) and Joakim Noah (3) are two of four players in the NBA who have had at least three triple-doubles this season (Stephen Curry and Kevin Durant being the others).
* David West has averaged 22.9 points and 9.1 rebounds in his last seven home games against the Bulls. He had 17 points and 13 boards in the Pacers' home win over Chicago on November 6.
* Paul George has struggled with his shooting in six career home games against the Bulls, making just 31.9 (23/72) percent of his field-goal attempts.