This is an archived article and the information in the article may be outdated. Please look at the time stamp on the story to see when it was last updated.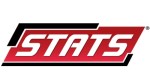 * The Wizards have never lost a best-of-seven series after leading it 3-1 (5-0). However, they are 0-5 in Game 5s in that situation. The Bulls, meanwhile, have lost all eight of their best-of-seven series when trailing 3-1, and only extended the series to a sixth game in two of those eight series.
* Washington has dominated this series in terms of points off turnovers, getting 19.0 per game compared to just 10.3 per game for the Bulls. That +8.7 ppg differential is quite a jump from their +1.4 ppg differential in this area during the regular season.
* Chicago fell behind 14-0 early in the first quarter of Game 4. Getting off to slow starts has been a consistent problem for the Bulls in this series, as they have been outscored in the first quarter in all four games (by an average of 6.3 points per game).
* Trevor Ariza had a postseason career-high 30 points in the Game 4 victory, in the tying Gilbert Arenas' franchise record for
The most three-point field goals in a playoff game (6). Ariza is a career 44.9 percent shooter from three-point range in his postseason career, which is second best in NBA history (minimum 125 3PA; Raja Bell – .466).
* John Wall picked up his first career postseason double-double (15 pts, 10 ast) in Game 4. The Wizards have now won nine of their last 11 games when Wall records a point-assist double-double.
* Taj Gibson had a postseason career-high 32 points (on 13-for-16 shooting) in the Game 4 loss. After putting up 6.5 points per game in the 2013 playoffs, he has averaged 19.8 ppg so far in this postseason. That +13.3 ppg improvement is the highest by any player from one postseason to the next (minimum played in 75% of team playoff games in both seasons) since Glen Davis averaged 4.9 points per game in the 2011 playoffs for the Celtics and 19.0 ppg in the 2012 postseason for the Magic.