This is an archived article and the information in the article may be outdated. Please look at the time stamp on the story to see when it was last updated.
A newlywed couple in Tennessee is facing a wave of criticism on social media for something they did during their wedding last month.
Shona Carter-Brooks and Johnathan Brooks got married May 12 near Nashville.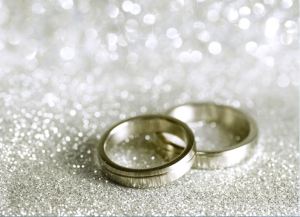 Their wedding was just one month after the birth of their daughter.
Carter-Brooks posted a picture from their wedding ceremony. It shows the newborn going down the aisle on the train of her dress.
She responded to negative reaction to the picture saying the baby was awake and safely secured to the dress and she was never in danger.
Carter-Brooks says she doesn't regret her decision.
A Bride Actually Tied Her Baby To Her Wedding Dress Train And Dragged Her Down The Aisle http://t.co/mCtmPe08ps pic.twitter.com/YNTKbaHeVY

— BuzzFeed (@BuzzFeed) June 2, 2014