This is an archived article and the information in the article may be outdated. Please look at the time stamp on the story to see when it was last updated.
A $5,000 reward from Crime Stoppers is being offered for information that helps Aurora police find the driver responsible for a hit-and-run that seriously injured a 13-year-old boy.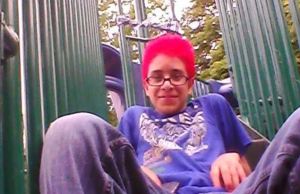 Joshua Romero was on a bicycle trying to cross Talma Street at 5th Avenue Wednesday evening when a dark-colored Nissan Pathfinder struck him.
Romero was taken to the hospital for serious head injuries and broken bones.
He is in stable condition.
Four witnesses say an Hispanic woman, in her 30s and with long dark hair, was driving the vehicle.
"We did recover some evidence at the scene from the vehicle," said Dan Ferrelli of the Aurora Police Dept.
WGN News Writer C. Hayes contributed to this story.