This is an archived article and the information in the article may be outdated. Please look at the time stamp on the story to see when it was last updated.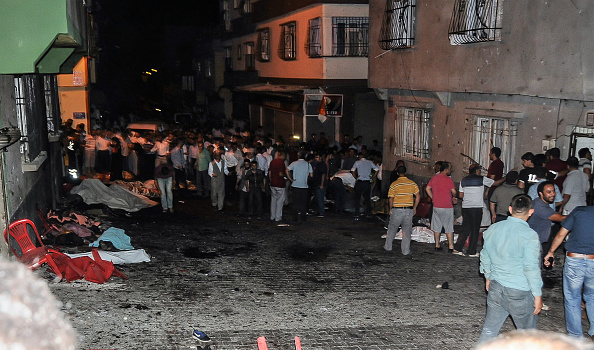 ANKARA, Turkey — Officials say at least 22 people were killed in a bomb attack targeting an outdoor wedding ceremony in southeastern Turkey.
The governor's office for the province of Gaziantep said 94 people were wounded in Saturday's attack in the city of Gaziantep.
Deputy Prime Minister Mehmet Simsek said the "barbaric" attack appeared to be a suicide bombing. Other officials say it could have been carried out by Kurdish rebels or the Islamic State group.
Turkey has been rocked by a wave of attacks in the past year that have either been claimed by Kurdish militants linked to the outlawed Kurdistan Workers' Party — known by its acronym PKK — or were blamed on IS. In June, suspected IS militants attacked Istanbul's main airport with guns and bombs, killing 44 people.