This is an archived article and the information in the article may be outdated. Please look at the time stamp on the story to see when it was last updated.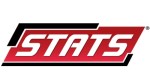 * The Blackhawks have won six consecutive games against the Stars. With a victory tonight, Chicago will tie its longest win streak ever against the Stars (seven, December 1974 – November 1975).
* The Stars, who have recorded back-to-back shootout losses, have tied a season high by going four consecutive games without a single power-play goal.
* The Blackhawks ended their annual "Circus Trip" with six consecutive road victories. At the same time, the Blackhawks have scored at least four goals in each of their last four home games.
* While the Blackhawks have four different skaters with double-digit goals this season, no other NHL team has more than two skaters with at least 10 goals.
* Patrick Sharp has recorded 12 points over his last six games against the Stars, including a third-period game-tying goal last Friday in Dallas.
* Ryan Garbutt, coming off the first multi-goal game of his NHL career, has scored five goals this season – matching his total from his first two NHL seasons combined.