This is an archived article and the information in the article may be outdated. Please look at the time stamp on the story to see when it was last updated.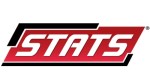 * The Ducks beat the Blues, 6-5, in a shootout on Saturday and are now 5-1-0 in their last six games overall. Anaheim is averaging 3.83 goals per game on the road this season – tied with the Islanders for most in the league.
* Chicago shut out Nashville, 3-0, on Sunday and at 10-0-2, is off to its best start through 12 games in franchise history. Entering tonight's tilt, the Blackhawks have played just two home games thus far – fewest of any team in the league.
* The Blackhawks took three of four from the Ducks in 2011-12, including both games at United Center. Dating the beginning of 2009-10, these clubs have played 12 times and each has won six of those contests.
* Bobby Ryan had a career-high tying four points (2g, 2a) on Saturday, garnering first-star accolades for his performance. Ryan has 11 points (4g, 7a) in his last eight games – third most in the Western Conference since January 26.
* Patrick Kane lit the lamp on Sunday, giving him seven markers during his current 5-game goal-scoring streak. Kane has tallied at least one point in 11 of his 12 skates this season and has 19 points overall in 2012-13 – most in the Western Conference.
* Chicago has scored 16 first-period goals this season – tied with San Jose for most in the NHL. Anaheim has allowed a league-high 17 markers in the first period this season.