This is an archived article and the information in the article may be outdated. Please look at the time stamp on the story to see when it was last updated.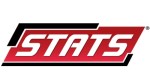 * The Lightning have won four consecutive games against the Blackhawks, after winning just two of their previous 14 games (2-9-2-1) against Chicago.
* The Lightning are coming off a game in which they were shut out 5-0 by the Bruins, despite allowing a total of just 22 shots on goal.
* The Blackhawks, who recorded just two penalty minutes against Florida on Tuesday night, are one of just three teams (Bruins, Sharks) that have tallied exactly two penalty minutes on multiple occasions this season.
* Five of the Lightning's seven power-play goals this season have been scored during the third period. Those five power-play goals are tied (with Washington) for the most in the third period this season.
* The Blackhawks are the only team that Steven Stamkos has recorded multiple hat tricks against over his NHL career.
* Bryan Bickell has scored a goal in back-to-back games, after not scoring a single goal over his previous 14 regular season games.