This is an archived article and the information in the article may be outdated. Please look at the time stamp on the story to see when it was last updated.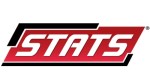 * These teams have accounted for three of the past four Stanley Cup championships. In their only previous meeting this season, Chicago scored three goals in the first period and held on for a 3-1 victory on December 15.
* With a 3-2 loss at Nashville on Saturday, the Kings have suffered back-to-back defeats in regulation for the first time since their second and third games of 2013-14 (October 4 and October 7).
* The Blackhawks have scored at least five goals in each of their last three games. It's their third three-game streak of the season, while no other team has produced even one such streak.
* Kings center Anze Kopitar has generated a positive rating in each of his last five games, the longest stretch of his career. He's also recorded at least one point in each of his last three games.
* Patrick Kane had a goal and two assists on Saturday, extending his scoring streak to 14 consecutive games, which is the longest by a Blackhawk since Chris Chelios scored in 15 straight games in 1995 (10/26/95 – 11/28/95).
* Jonathan Toews followed a four-point outburst on Friday with another couple of assists on Saturday. Over his last three games, he's totaled seven points (2 g, 5 a) and a +7 rating.