This is an archived article and the information in the article may be outdated. Please look at the time stamp on the story to see when it was last updated.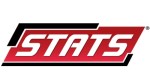 * The Wild beat the Blackhawks, 5-3, at United Center on Saturday and have now won three straight games overall, all by two goals. Minnesota is 6-0-0 when lighting the lamp at least two times since October 10.
* With its loss on Saturday, Chicago has dropped five games overall in its first 11 games of the season (two in regulation, two in shootouts, one in overtime). The Blackhawks didn't lose their fifth game in 2012-13 until their 26th tilt.
* Including a 1-0-1 mark last season, Chicago has garnered at least one standings point in each of its last nine trips to Xcel Energy Center (6-0-3 record).
* Patrick Kane lit the lamp in Saturday's setback, recording his second straight skate with a goal and third consecutive game with a point overall (2g, 2a during streak). Including the postseason, Kane has played 14 career games at Xcel Energy Center, and has yet to score a goal (eight assists in those games).
* Skating in his 600th career game, Jason Pominville scored two goals Saturday (including what turned out to be the game-winner), earning first-star accolades for his performance. Pominville has six points (all goals) in 2013-14 – the most goals by any player who has not recorded an assist this season.
* Minnesota has netted 13 power-play goals in 2013-14 – most of any team in the league. The Blackhawks have allowed 10 power-play goals this season – tied for third most of any NHL club.