This is an archived article and the information in the article may be outdated. Please look at the time stamp on the story to see when it was last updated.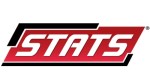 * Nashville has lost each of its last five games against the Blackhawks after winning each of the previous four meetings.
* Shea Weber is tied for the team lead with 23 points. He is one of two defensemen in the league who is leading his team in points (also P.K. Subban, Mon).
* After starting the season with four wins in its first seven road games, Nashville has won only one of its last 14 road games.
* Jonathan Toews has recorded 19 points (7g, 12) in his last 19 games against the Predators.
* Chicago has outscored opponents by 20 goals (43-23) in the first period this season, tied with the Penguins for the best goal differential in the league in the first period.
* The Blackhawks are the only team in the league who feature two different goaltenders with 15+ wins in 2012-13 (Corey Crawford – 17, Ray Emery – 16).