This is an archived article and the information in the article may be outdated. Please look at the time stamp on the story to see when it was last updated.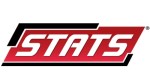 * In the history of the NHL playoffs, the team that wins Game 5 in a best-of-seven series that is tied 2-2 wins the series 79.3 percent (180-47) of the time.
* While the team scoring first this series has gone 4-0, the team leading with four minutes left in regulation has gone just 1-3.
* The Blues have lost 10 of their last 11 playoff series that were tied 2-2. The last five playoff series in which the Blackhawks were tied 2-2, they won both Game 5 and Game 6.
* The Blackhawks have lost nine of their last 10 road games (1-8-1), and have scored just three power-play goals over their last 14 road games (including playoffs).
* Although Bryan Bickell has just one point and an even (0) rating to show for it, Bickell has constantly harassed Blues skaters, accounting for a remarkable 26.9 percent of Chicago's total hits – the highest percentage of any skater this postseason.
* Through four games, Kevin Shattenkirk leads the Blues with five points. The last time a Blues defenseman led the team in points in a playoff series was 2001, when Al MacInnis had four points against the Avalanche.