This is an archived article and the information in the article may be outdated. Please look at the time stamp on the story to see when it was last updated.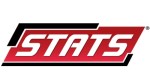 * Minnesota won two of its last three games of the regular season to outlast Columbus and make the playoffs for the first time since the 2007-08 campaign. The Wild haven't won a postseason series since 2003, when they made a run to the Western Conference Finals.
* Chicago finished up the regular season with a mark of 36-7-5 (.802) – the best mark of any team in the league since Montreal went 59-10-11 (.806) in 1977-78. The Blackhawks won the Presidents' Trophy in 2012-13 for the second time since it was first awarded in 1985-86 (also 1990-91).
* The Blackhawks went 2-0-1 vs. the Wild in 2012-13, holding Minnesota to just five goals in those three meetings. Chicago is 5-1-1 at home against Minnesota since the beginning of 2009-10, and will be facing the Wild in the playoffs for the first time.
* Zach Parise had three goals and three assists in his last eight games of the regular season, and ended with the team-lead in points with 38. Parise has faced off against the Blackhawks 10 times in his career and has just three points (1g, 2a) in those contests.
* Patrick Kane sat out the last game of the regular season, but still finished with 55 points to lead the Western Conference in scoring this season. Kane (1g, 1a in three games vs. the Wild this year) had nine points (3g, 6a) in his last six skates of 2012-13.
* Chicago was one of three teams that didn't get shut out in 2012-13 (Boston and Pittsburgh are the others). The last time the Blackhawks went through a season without getting blanked was 1985-86.
* Chicago was bounced, 4-2, by the Coyotes in the first round of last year's playoffs – the second straight season the Blackhawks have been eliminated in the quarterfinals (lost 4-3 to Vancouver in 2011). Chicago is 3-6 in Game 1's since the 2009 postseason.