This is an archived article and the information in the article may be outdated. Please look at the time stamp on the story to see when it was last updated.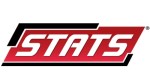 * The Blackhawks won their lone playoff series against the Wild in 2013 in five games, while outscoring Minnesota 17-7 in the series.
* The Wild became the first team in NHL history to record four score-tying goals in a Game 7 of the Stanley Cup Playoffs (1-1, 2-2, 3-3 and 4-4). They also became the first team to win a Game 7 without ever leading in the contest since 2003, when they defeated the Avalanche in the Western Conference Quarterfinals (3-2 in OT).
* The Blackhawks have now won 14 of their last 16 home games in the playoffs, while allowing fewer than two goals in three of their last four home playoff games.
* During the regular season, the Wild were one of just four teams (also Colorado, Nashville and St. Louis) to defeat the Blackhawks at least three times.
* While Patrick Kane has scored a goal in three of his last four games against the Wild, Patrick Sharp scored five goals over the final four games of last postseason's series against Minnesota.
* Both the Blackhawks (Duncan Keith, Game 6) and Wild (Zach Parise, Game 6) feature skaters who have recorded a four-point game this postseason.