This is an archived article and the information in the article may be outdated. Please look at the time stamp on the story to see when it was last updated.
The Chicago Blackhawks' quest to regain the Stanley Cup will begin Oct. 9 when they travel to Dallas to face the Stars in the 2014-15 NHL regular season opener.
The Hawks will then host the Sabres in the home opener Oct. 11 at the United Center.
Click here for the WGN-TV Chicago game schedule.
View the complete Blackhawks schedule (pdf)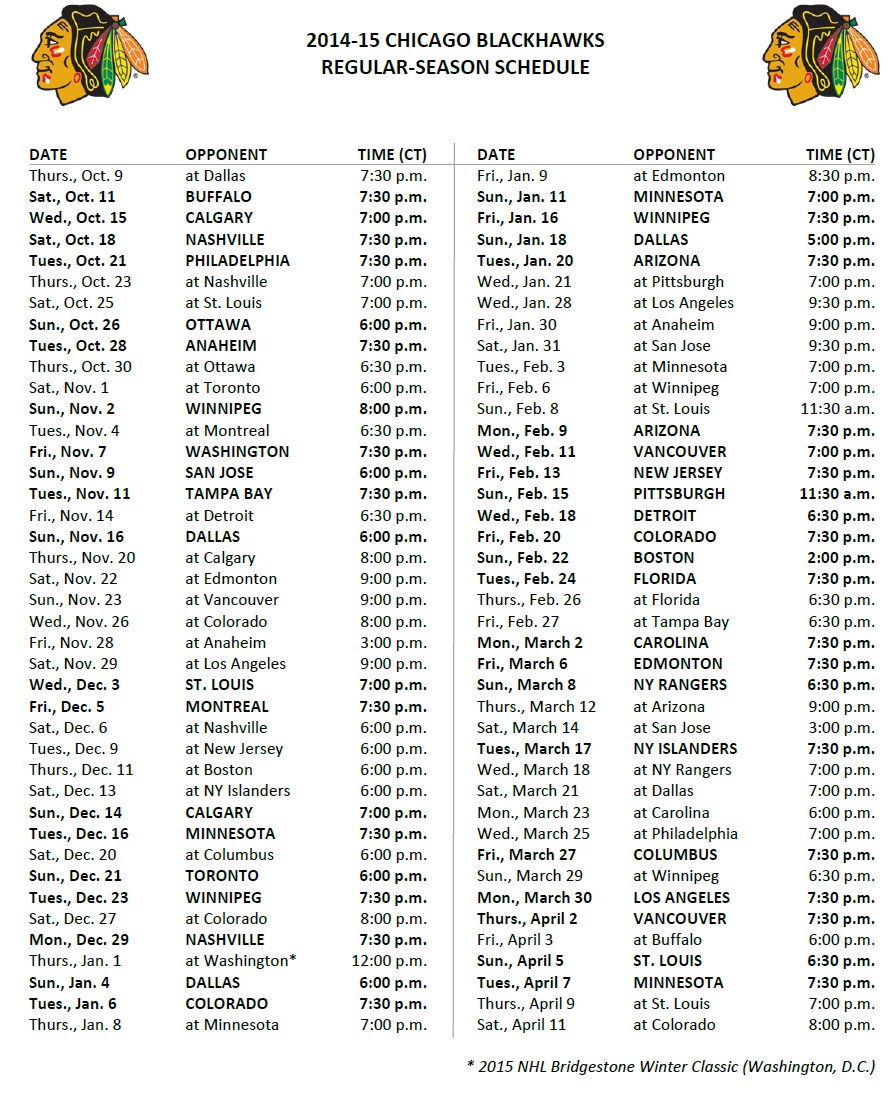 -Chicago Tribune reporting