This is an archived article and the information in the article may be outdated. Please look at the time stamp on the story to see when it was last updated.
CHICAGO
—
Winter continues to grip the Chicago area. Friday morning saw dangerously low temperatures and windchills, prompting a windchill advisory. Daytime highs were in the lower single digits and sub zero wind chills are expected throughout the Friday afternoon. With temperatures in the single digits, the snow will stick and create slick spots, especially on untreated surfaces, so if out on the highways, prepare for a slower and more careful commute. During severe cold, Illinois Tollway launches around the clock assistance. Tollway drivers stop for any vehicle that's pulled over to the side. But if you break down or see someone else who is you can call *999 for assistance.
Department of Water Management out here on Clark/Adams with an honest-to-god flamethrower pic.twitter.com/QoXIW3Jmpd

— Alex Nitkin (@AlexNitkin) January 25, 2019
But if you think Friday was cold, just wait.  The Chicago area is headed for potentially historic cold next week. The coming cold wave is beyond an inconvenience, it will be dangerous.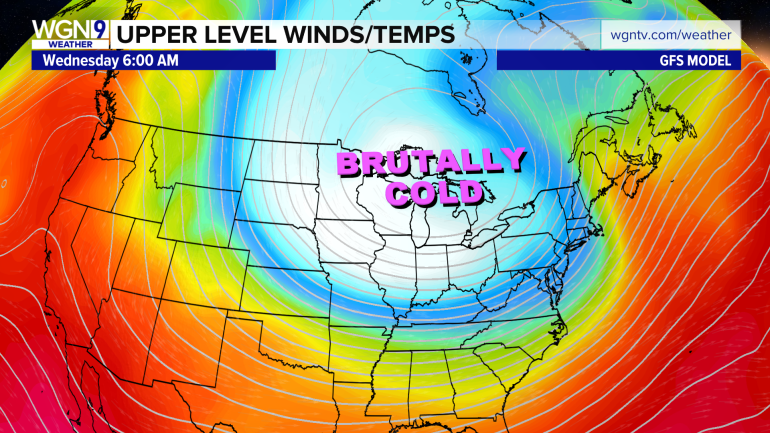 Two records will be broken on Wednesday (lowest high temperature on January 30
th
and the coldest lowtemperature on that date) and the overall breed of cold coming is unlike anything we have seen in the past 25 years. Wind chills could dip to a bone chilling -50 degrees or colder by Wednesday morning.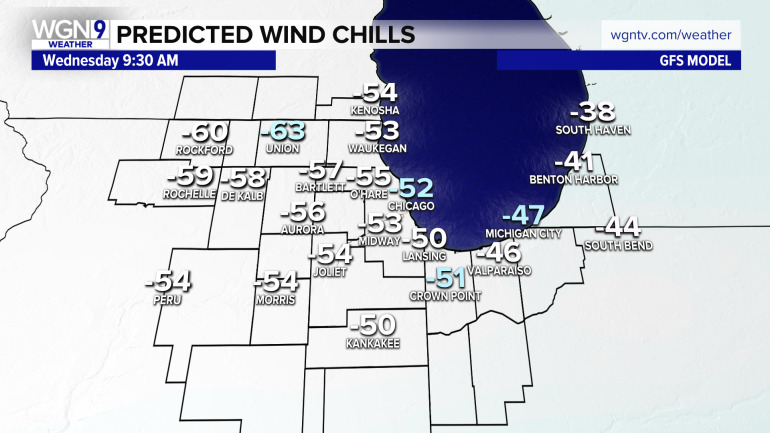 Despite the bitter temps, some people are still planning to participate in a half marathon along the lakefront Saturday.
Take precautions now in preparation for this cold air that has Chicago in its sights.