This is an archived article and the information in the article may be outdated. Please look at the time stamp on the story to see when it was last updated.
After nearly a decade of searching for Osama bin Laden, most Americans will never forget the day the president said these words.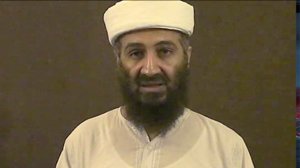 Since bin Laden's death on May 2 2011, the story of Navy SEALS hunting bin Laden down and killing him in Pakistan has been chronicled in a critically acclaimed movie, a best-selling book and countless news stories.
But now a member of the SEAL team says the story is all wrong. He remains anonymous and is called "the shooter" in an Esquire magazine article.
Another SEAL mark Owen, the author of "no easy day" says bin laden was shot by the point man in the raid.
Owen claims when SEALs entered bin Laden's room he was on the ground already dead from a shot to the side of the head.
"The shooter" tells a much different version. He tells Esquire the point man missed a shot from the second floor and the team then went upstairs. That's when the shooter claims the point man grabbed two women and in this excerpt the shooter claims he came face to face with their target.
The author of the article, who spoke with the anonymous seal, says he provided this additional detail.
There is no official way to determine who is telling the truth.
But CNN sources say "the shooter's" story is more credible.
READ THE ARTICLE: MAN WHO SHOT BIN LADEN